Now that exam results are out and school is officially over for many teenagers, UK workplaces will soon be seeing an influx of trainees and apprentices through their doors. However, throughout Europe, young people (those aged 18-24) are at least 50% more likely to suffer a workplace injury than older people. They also have a higher incidence of occupational illness than their older colleagues.
Reasons for this vulnerability include:
• They could lack the physical or psychological maturity required for their job
• They may lack the necessary skills and training
• They often lack the confidence to speak out about problems
• They may be unaware of their rights or of their employers responsibilities towards them
Common risks include:
• Slips and trips
• Dangerous equipment
• Load lifting
• Fast past and/ or repetitive work
• Working in awkward positions
• Noise and vibration
• Exposure to hazardous substances, radiation, extreme heat or cold
• Stress
• Violence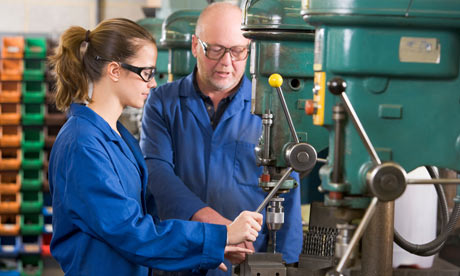 By law, employers have a responsibility to protect their young employees. As a responsible employers you will need to:
• Give them appropriate training and supervision
• Provide them with all necessary PPE and safeguards
• Give them work that is appropriate to the individual and their skillset
• Ensure your risk assessment is up-to-date and makes provisions for the needs of younger workers (including casual workers, interns and work experience placements)
• Put in place arrangements to safeguard young workers, based on the risk assessment
• Decide whether certain tasks and work areas should be off limits to younger employees
• Train them to do their jobs safely, warn them of the risks and teach them how to spot and manage risks safely. Ensure they understand the emergency procedure.